Send resume to hr@doradosoftware.com
We currently are accepting applications for the following positions: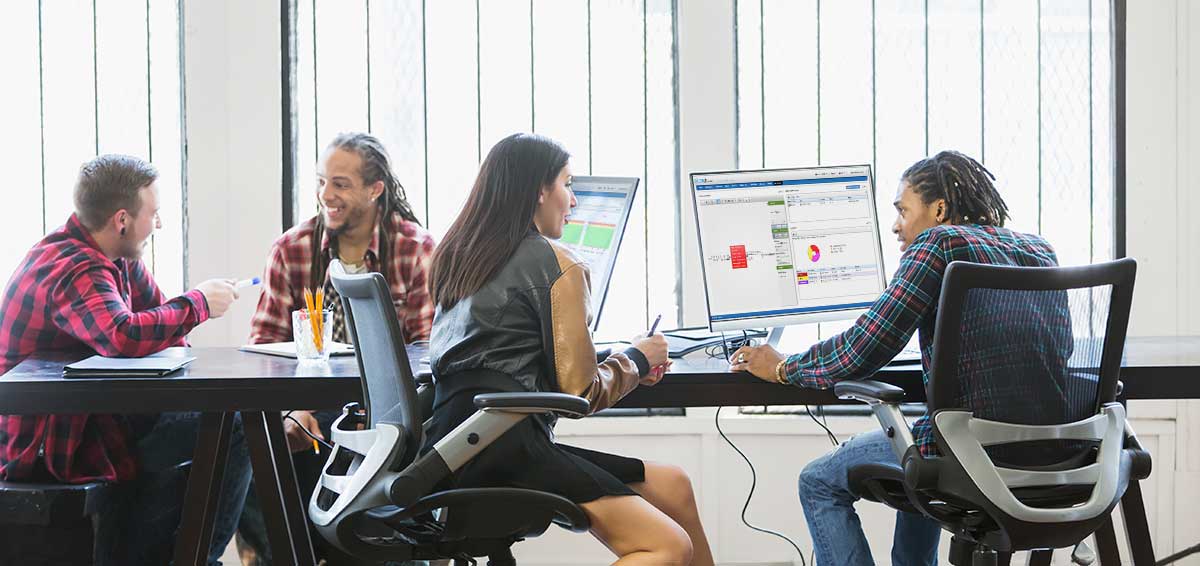 We are looking for energetic, enthusiastic and innovative software developers who are strong with RIA front ends using JSF. If you are a J2EE Developer with experience using JSF, Liferay, and Hibernate please apply!
Please send your resume to hr@doradosoftware.com
Requirements
Minimum of 5 years of Java and J2EE Development experience
Minimum of 2 years of experience working with front end Java technologies
Must have Java Server Face (JSF version 1.1, 1.2 and 2.0) and IceFaces development experience
Knowledge of MVC patterns, Servlets, JSPs , Ajax, CSS, HTML, JavaScript
Preferred Experience
Experience developing with Liferay portal
Struts, Velocity framework or Flex experience
Experience using Eclipse IDE
Experience in Web Services/SOA
Experience with Hibernate
Strong object-oriented programming concepts
Experience using relational databases such as MySQL, Oracle
Knowledge of Web browsers and their capabilities
Experience using Tomcat or JBoss application server
Personal Attributes
Advanced analytical, conceptual, and problem-solving abilities
Strong written and oral communication skills
Proven ability and initiative to learn and research new concepts, ideas, and technologies quickly
Ability to work in a team-oriented, collaborative environment
The Sales Engineering team at Dorado is responsible for assisting the Sales team in all aspects of the sales process including RFI/RFP, meetings, presentations, demonstrations, lab-trials and installations. Dorado Sales Engineers support the outside, inside and channel/partner sales teams. The SE must have excellent customer relationship skills as well as in-depth network / technical knowledge. Sales Engineers are the primary link between our customers and our product line and corporate resources ensuring customer satisfaction.
Please send your resume to hr@doradosoftware.com
Responsibilities
Make sales contacts, research customer needs and develop application of products and services
Develop and deliver sales presentations, demonstrations and close sales
Participate in development of new products and modification of existing
Evaluate product and service marketability
Following up on sales leads and making calls on potential customers
Making presentations, demonstrations, performing lab trials and proof-of-concept for clients, OEMs, users, partners, etc.
Maintaining up-to-date understanding of industry trends and technical developments that effect target markets
Establishing and maintaining industry contacts that lead to sales
Ability to travel at least 60% of the time
Requirements
Bachelors degree in engineering or a related technical field and 4-5 years of field sales experience, or equivalent, required
Hands on Networking and Network Management experience
Solaris, Linux and Windows OS knowledge
In-depth knowledge of target market industries
Preferred Experience
Well developed sales skills
Excellent oral/written communication skills
Well developed presentation skills
Excellent customer relation skills
In-depth knowledge of target market industries
Software Development Engineer
Design & develop distributed & standalone network management systems, using OOAD (Object Oriented Analysis & Design) techniques and Java technologies; design & implement software systems to interface network node with management system for device configuration using Layer 2 & 3 network technologies; develop software systems to implement network security systems, using encryption techniques; implement SNMP-based fault management systems, using network event management techniques.
Please send your resume to hr@doradosoftware.com
Requirements
BS/MS in Computer Science or Electrical Engineering
Strong communication skills (oral and written)
Course work and/or work experience with the Java programming language
Software Design, Coding, Testing and Implementation Skills, including any of the following technologies:o Java. Web services(SOAP/WSDL), XML, HTTP
Understanding of Object Oriented Design and Coding principals
Understanding of TCP and UDP protocols
Willingness and ability to rapidly learn new technologies and tool sets
Excellent problem solving skills
Preferred Experience
Software Development
Experience with Source Control systems - Perforce, Clearcase or other source code revision control systems
Experience with software test automation tools (JUnit, Silk, WinRunner)
IP network programming, troubleshooting and debugging experience with C++ or Java
Graphical User Interface Development
General Networking
Course studies covering basic IP Networking concepts (LANs, WANs, Routers, Switches)
Knowledge on network management standards
Knowledge of common IP based network management protocols, including SNMP, Telnet and SSH
Customer Technical Support
Dorado Software, Inc. is the market leader in infrastructure configuration management for heterogeneous IT and networked environments. Dorado gives IT teams the power to view, deploy, configure and control their infrastructure via a single solution, offering an economical and efficient alternative to the multiple disparate systems traditionally used to manage networks and datacenters.
Please send your resume to hr@doradosoftware.com
Responsibilities
The candidate will be responsible for customer support for Dorado's products.
Analyze complex technical issues and provide clear, concise and comprehensive resolutions
Analyze log output and make recommendations based on analysis
Hands on configuration of routers, switches, firewalls and Solaris, Linux, and Windows based servers
Log customer issues, bugs and enhancements in Dorado's defect tracking system
Provide Software and Licenses to end user base
Work closely with Engineering, Quality Assurance, and Product Management
Adhere to Dorado process, standards and integrity in service provided
Provide scheduled after hours support coverage for customers
Ability to dynamically create product tutorials and help tools to assist customers
Maintain a customer support portal with tools
Proactively communicate with and monitor customers to maintain healthy customer relationships
Experience:
Detailed, Windows and Linux operating systems knowledge
Network hardware experience with Cisco, Juniper, Dell, HP, and others
IP Networking concepts (LANs, WANs, VPNs, etc)
Education:

BS in Computer Science, Engineering, or equivalent experience
Required Skills:
Strong oral and written communication skills
Ability to effectively function in a fast paced and mission critical environment
Ability to troubleshoot and rectify system, database and application level issues
Understanding of network protocols TCP, UDP and SNMP
Willingness and ability to rapidly learn new technologies and tool sets
Excellent problem solving skills
Desired Skills:
Prior software technical support experience
Prior experience with network management software solutions
Prior experience working with defect tracking system
Prior experience with network packet capture tools
Working knowledge of virtualization platforms - VMware, HyperV
Working knowledge of scripting languages - powershell, linux, perl, python
Responsibilities for this position include designing, testing, deploying and supporting software features. Additional responsibilities include configuration of a test lab, training and mentoring team members regarding network concepts, and general network trouble shooting.
Please send your resume to hr@doradosoftware.com
Responsibilities
Analyze product requirements, develop and design software components used for configuring and monitoring network equipment within the software
Analysis shall include determining and characterizing the capabilities of networking equipment in order to meet market and customer based requirements
Define configuration schemes and interfaces for controlling the creation and behavior of services that reside on network devices
Work closely with the software development teams to ensure seamless integration with the existing features in the product suite
Test and support deployment of software modules
Hands on configuration and troubleshooting with routers, switches and other network appliances
Adhere to software development process, internal standards and architectural integrity of the softwarel system
Requirements
Minimum of 2 years of experience working with networking equipment from leading vendors
Minimum of 1 years of hands-on experience with provisioning and configuration of routers and switches for multiple vendors
Minimum 1 year experience working directly with customers to identify and resolve problems
Minimum 2 years of hands-on experience with network testing and troubleshooting tools:

Packet Capture Tools
Protocol/Analysis Tools
Packet Simulation/Traffic Emulation Tools

Experience and willingness to work both as a team member of a project as well as a single person project and be self managing
Bachelor of Science Degree: Computer Science, Electrical Engineering or Network Engineering
Preferred Experience
Excellent problem solving skills
Strong communication skills (oral and written)
Knowledge of network management standards
Understanding of formal software development practices, including Object Oriented Use Case Development
Willingness and ability to rapidly learn new technologies and tool sets
Solid understanding of TCP and UDP protocols
Configuration and Interaction with File Servers (TFTP, FTP and SCP)
Strong knowledge of the following data networking technologies is a must: Ethernet, VLAN, MPLS, Diff-serv, SNMP, and VPNs
Knowledge of IP networks and Common Topologies for LANs and WANs
Understanding of common topologies, including physical and logical links
Working knowledge of IP routing protocols is a must (BGP, OSPF, RIP)